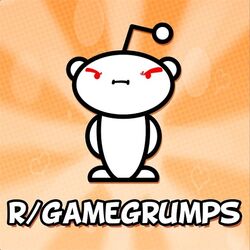 The Game Grumps Subreddit is a community subreddit on the social networking website Reddit where many of the show's Lovelies hang out to share their appreciation for Game Grumps.
The subreddit has sometimes been mentioned by the Grumps on the show who they themselves also occasionally visit and post on.
Every few months, the Subreddit features a theme inspired by a game the Game Grumps have played.
External links
Edit
Ad blocker interference detected!
Wikia is a free-to-use site that makes money from advertising. We have a modified experience for viewers using ad blockers

Wikia is not accessible if you've made further modifications. Remove the custom ad blocker rule(s) and the page will load as expected.