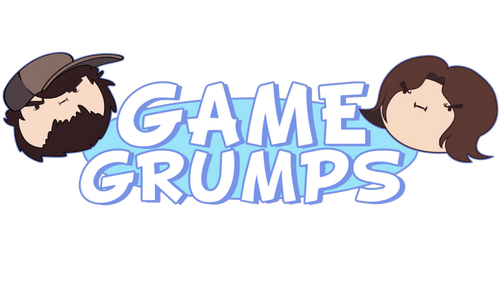 Welcome to the Game Grumps Wiki!
A database dedicated to Egoraptor and JonTron's YouTube channel, the Game Grumps!. All fans are welcome to help edit! In fact, anyone can edit!

There are 5,727 articles on this wiki, but there's always more grumpin' to be done!





"If you can find enjoyment in things, it's much better than not finding enjoyment in things."
— Arin Hanson
Arin Hanson, also known as Egoraptor, is a cartoonist, voice actor, comedian and the leader and co-founder of Game Grumps. Egoraptor is most popular for his creation of Dragon Ball Z in a Nutshell, a comedic audio summary of the Dragon Ball Z series, the Awesome Series animations that parody video games...
See all Featured Articles

Message from Heyalls, 01/03/15: 2014 has gone and 2015 has arrived. It's been an eventful past year for both Game Grumps and the Wiki, and hopefully we'll be looking forward to a lot of surprises in the coming months from the Game Grumps. We hope everyone here who edits and visits the Wiki will enjoy their stay and will look forward to what the Grumps have to offer us soon.
- Admin Heyalls
Ad blocker interference detected!
Wikia is a free-to-use site that makes money from advertising. We have a modified experience for viewers using ad blockers

Wikia is not accessible if you've made further modifications. Remove the custom ad blocker rule(s) and the page will load as expected.