"Danny Nearly Drowns" is an episode of Game Grumps and the eleventh episode of Shadow of the Colossus.
Arin: Hey! Welcome to we're actually-- we're-going-in-the-wrong-direction-and-now we're-going-in-this-direction Grumps!
Danny: Yeah. That was...that was our mistake...
Game progress
Edit
Danny finds and defeats the seventh colossus.
Danny: [Close to the mic] See you next time on Game Grumps.
Arin: Ok.
Danny: In infinity...
Arin: Alright. OH, NO, NOT INFINITY!
Danny: I know, it's crazy.
Danny: That's amazing.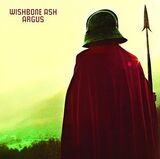 Ad blocker interference detected!
Wikia is a free-to-use site that makes money from advertising. We have a modified experience for viewers using ad blockers

Wikia is not accessible if you've made further modifications. Remove the custom ad blocker rule(s) and the page will load as expected.